About Leilani
Leilani-Hapu'u Nepenthes Nursery is located in the Puna district of the Big Island of Hawai'i. The main nursery is located at 750 feet ASL just outside of Pahoa Hawaii where lowland and intermediate Nepenthes thrive in the near ideal natural conditions of the Hawaiian rainforest. The highland plants are nurtured farther up the slopes of Kilauea at an elevation of 4300 feet ASL.
Since the early 1990's Leilani Hapu'u Nepenthes Nursery has been building its collection of Nepenthes. The collection is comprised of species, natural hybrids and a massive collection of man-made hybrids. Add to this the hundreds of original hybrids produced in Leilani's own breeding program and you end up with one of the largest and most complete collections of Nepenthes in the World.
Over the last decade the Leilani Nursery has developed a small network of distributors for its plants but, for a number of reasons, has stayed away from the retail market. Now, in 2011 Leilani has partnered with Jeremiah Harris in an effort to make available all of our products to the general public.

Jeremiah and his prize N. rajah.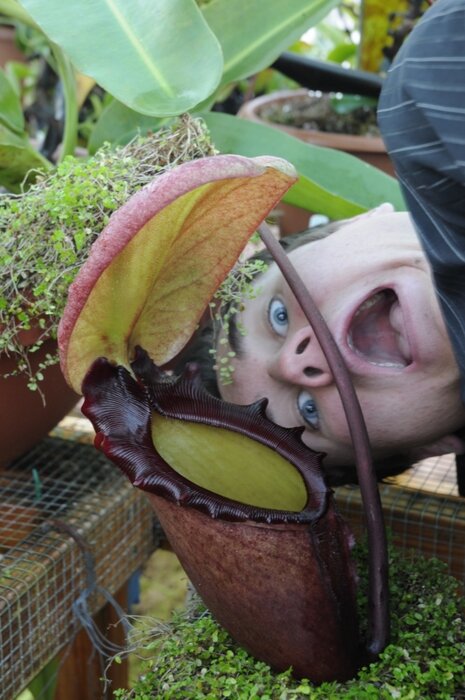 Jeremiah on Mt Murud with a N. lowii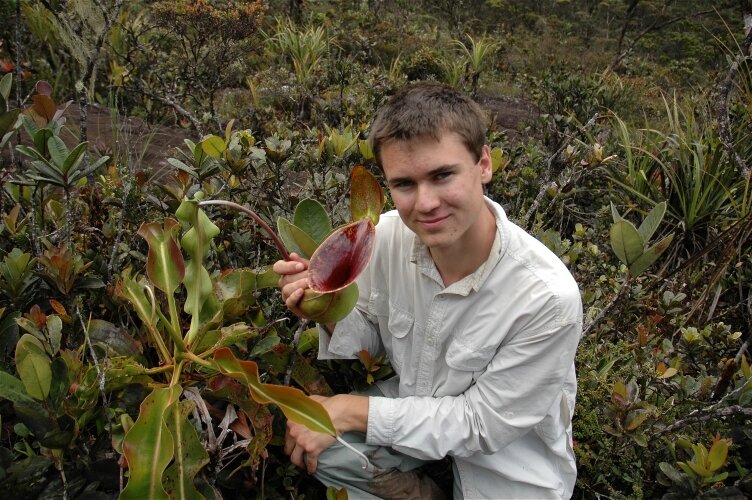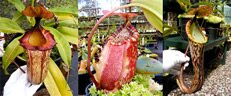 Take a look through our new Nepenthes Shop to see all available Nepenthes.